Google Pay is a fairly new payment option and few casinos accept it – as of now. We expect to see a change in this as Google Pay becomes more well-known. Google Pay emerged from the Google Wallet and Android Pay in 2018.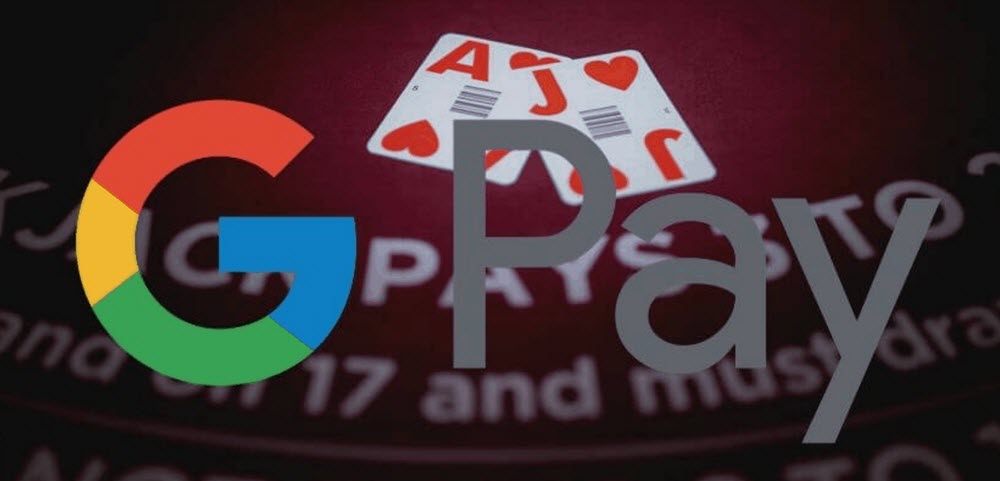 Examples of online casinos where you can already use Google Pay to make deposits:
AHTI Games
Gate777
Voodoo Dreams
If you want more examples I recommend that you take a look at this Google pay casino list.
How to set up a Google Pay account
Google Pay is available from both desktop computers and mobile devices.
Go to pay.google.com and sign in using your standard Google Account. If you don´t have a Google Account, you need to make one first.
Once you have signed in at pay.google.com, it is time to add a payment method. Follow the on-screen instructions.
There is a Google Pay app available for mobile devices
If you want to use Google Pay from a mobile device, download the Google Pay app from the Google Play store.
Then, open the app and follow the on-screen instructions to set up your Google Pay account and start using it from your mobile. Among other things, you will be asked to add information about your selected payment method, such as your credit card information.
Do I need an Android mobile?
No, there is actually a Google Pay app available for iOS devices too. Make sure you select the right app, because the one for Android is not optimized for iOS and vice versa.
Google Pay is ONLY for deposits
Just like Apple Pay, you can only use Google Pay to pay for things. For us casino players, it means that we can deposit money into a casino account using Google Pay, but when it is time to withdraw money from our casino account we have to use some other method.
This is of course a big negative aspect of Google Pay. Most casino players want to be able to both deposit and withdraw money. After all, we play to win.
Making a an online casino deposit using Google Pay
Log in to the online casino.
Go to the banking page, and select Google Pay as the deposit option.
Follow the on-screen instructions. You will be asked to enter the amount you wish to deposit, and select the connected card you wish to use.
Confirm the transaction using your security code or another accepted identification method (e.g. touch-ID).
The money should be visible in your account very soon.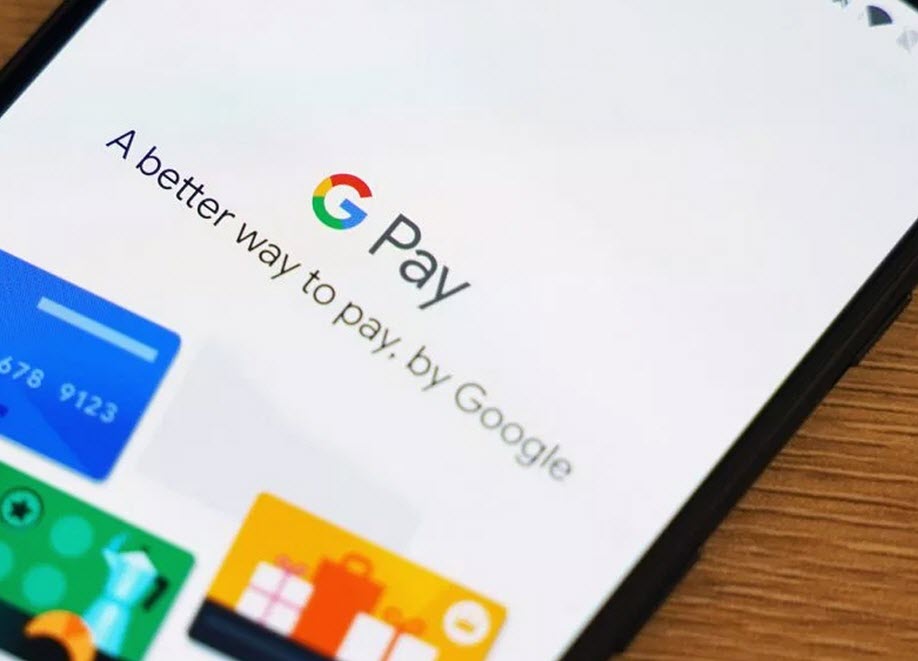 Does Google Pay charge a transaction fee?
No, Google Pay is free to use.
Important: The payment method you connect to Google Pay, such as your credit card, may still charge transaction fees and other user fees.
Can Google Pay be used for very small deposits?
Yes, Google Pay works even for very small deposits, as long as the casino accepts very small deposits.
What we like about using Google Pay
We can deposit in an online casino without sharing our credit card details with that casino. (This is not unique for Google Pay; many payment services online offer this.)
If you already have a Google Account, getting started using Google Pay is very quick and straightforward.
Google Pay doesn´t charge transaction fees.
Google is a well-known, well-established company with a good reputation regarding quality and security.
What we dislike about using Google Pay
Few online casinos accept Google Pay. This will hopefully change in the future.
Google Pay can only used for deposits, not for withdrawals. Having to use an additional transaction method is cumbersome; we prefer to use the same method for deposits and withdrawals.
Google Pay is not a stand-alone payment method. It needs to be connected to another payment method, such as a credit card.
How can I reach the customer support for Google Pay?
Go to the standard Google Help Centre online and click on the "Need more help?" tab. Select online chat, a callback or email support.
Good to know: Google Pay has a detailed Help Centre on Google´s general support website, where a lot of common questions are answered. Here you will also find detailed instructions about setting up Google Pay, using Google Pay, adding/changing payment methods, etcetera Before you go through the trouble of contact the customer support, check this section, because it is not unlikely to contain the answer you need.