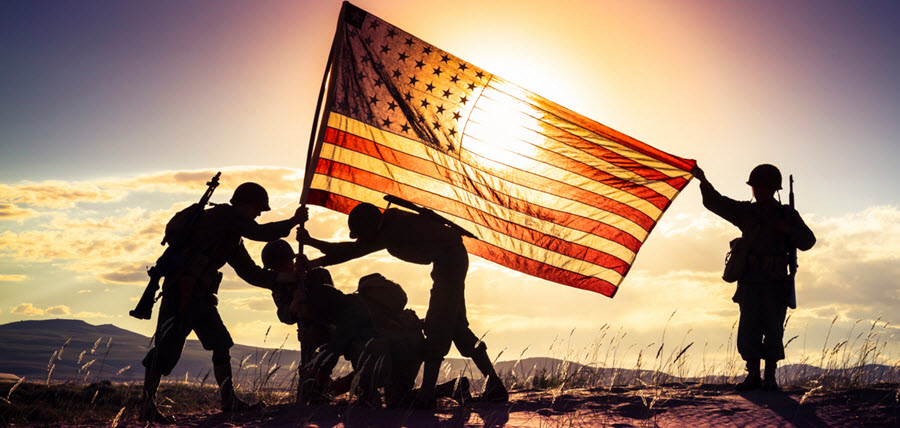 The United States Department of Veteran Affairs (VA) runs a program intended to help qualifying veterans become homeowners in situations where obtaining private financing would be difficult or prohibitively costly.
In most parts of the country, VA doesn't lend any money to veterans. Instead, VA helps by guaranteeing the loan, i.e. assuming the risk of the borrower defaulting on the loan. With a guarantee from the Department of Veteran Affairs, the prospective borrower becomes much more appealing in the eyes of banks and credit unions since the risk associated with the loan drops dramatically.
In some specially designated parts of the country, the VA can elect to lend money directly to the qualifying borrower instead of guaranteeing a loan from a private lender.
Can I only borrow money to buy a home?
No, a VA mortgage loans can also be used to construct a home, improve a home or repair a home.
What about mobile homes?
It is possible for obtain a VA mortgage loan for a mobile home.
What about farms?
It is possible for farm residences to fulfill the requirements for a VA mortgage loan. For more details, contact the United States Department of Veteran Affairs (VA) directly.
Borrow up to 103. 3 percent!
A qualifying veteran may receive up to 103.3 percent financing. This means that the money needed for the down payment can be included in the loan.
The percentage is calculated based on purchase price or reasonable value, which ever is less.
Why 103.3 percent and not just 100 percent? Because a borrower must pay a funding fee of up to 3.3 percent of the loan amount to VA and it is possible to borrow money to cover this fee.
N.B! A veteran receiving 10% or more VA disability compensation is exempt from paying the funding fee.
Is there a cap?
VA mortgage loans are not intended to be used to by luxurious homes. For each county, there is a cap for how large the maximum VA mortgage loan can be.
The cap is set based on the sales prices for homes in the county, which means that you can get a larger VA mortgage loan approved if you're buying a home in a county with high real estate prices than if you're buying a home in a county with lower real estate prices.
Can my VA mortgage loan cover closing costs?
No, you are not allowed to include closing costs when the loan amount if calculated.
Examples of closing costs: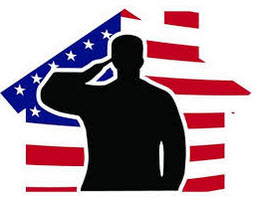 Recording fee
Transfer tax
Title search
Title insurance
Appraisal
Hazard insurance
Credit report
Applying for a VA mortgage loan
You apply for a VA mortgage loan on the 1003 form issued by Fannie Mae (Freddie Mac Form 65).
Include this when you send in your application:
Copies of your W2 statements for the past two years
Copies of your two most recent pay stubs
Documentation of any other assets, such as trust funds, saving accounts and investments
Copy of your DD214 or Certificate of Guarantee
What if I'm self-employed?
If you are self-employed, you must also send in two years of consecutive tax returns.
Reservists & National Guard personnel
Reservists and National Guard personnel can qualify for a VA mortgage loan if they have served honourably for at least 6 years.
Spouses
In some cases, the spouse of a qualifying veteran can qualify for a VA mortgage loan. The much publicised VA loan #20 million did for instance go to the surviving spouse of a diseased Iraq Veteran. The veteran died in 2010 and the spouse borrowed money to buy a home in Woodbridge, Virginia in 2012.